Ch Quasar Contagious Again (AI) HTO

Co owned with Diane Riley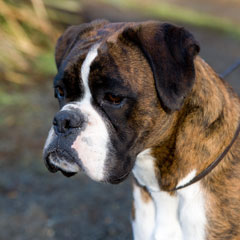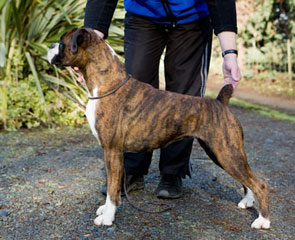 Aust Ch Jenroy Dark Down Under (Imp UK)
x BIS BISS GR Ch Quasar Highly Contagious
SIBC 52nd Champ Show 14th June 2008
Pedro Bispo - Portugal- Boxers Von Bispus- FCI Judge
Limit Bitch In Show
Very good construction, very good bone, elegant and feminine. Very good
head with very good proportions, good stop, dark brown eyes, a little flat
in skull and natural ears in right position. Strong, elegant neck, strong chest,
very good top line, very good shoulders, a little short in upper arm, very good feet.
Very good angulations front and rear. Very good movement covering land.